Founded in 1932 by Paul W. Walter and D. Rusk Haverfield, Walter | Haverfield LLP prides itself on maintaining an enduring tradition of Midwestern values of honesty and professionalism combined with effective, aggressive representation. The firm skillfully blends the talents, resources and expertise of much larger firms with the intimate, economical approach of long-time family counselors.
Walter | Haverfield focuses its practice on the following major areas:
Real Estate Law
Education Law
Litigation
Labor & Employment
Environmental Law
Business Law
Tax & Estate Planning
Healthcare
Municipal Law
Government Litigation
International Trade & Regulatory Law
The firm's nationally prominent attorneys are recognized as leaders in their practice areas and frequently write and lecture on timely legal issues. They also hold key leadership positions in a number of bar associations. Many also serve as general or special counsel to a host of communities, public entities and corporations.
Licensed to practice in state and federal court jurisdictions across the country, Walter | Haverfield's attorneys have successfully argued precedent-setting cases at all levels, up to and including the U.S. Supreme Court.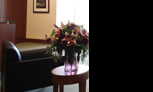 With more than 50 attorneys on staff today, the firm has the depth of resources to tackle even the most challenging cases but is small enough to offer clients attentive, personalized service. Walter | Haverfield provides one-on-one guidance and advice to corporations, institutions and governmental entities of all sizes, serving as responsive advocates and trusted partners who anticipate key issues across the spectrum of practice areas.