A Network for the Millenium
Lexwork International is an association of mid-sized independent law firms in major cities located in Europe, Asia and North America. Each member firm provides all of the normal services required by corporate clients, within its own jurisdiction. Member firms also combine to provide effective support for cross-border transactions.
In 2005, Lexwork International combined with Great Lakes Law, the first U.S. - Canadian law firm network of twelve mid-size North American law firms in major cities in the Great Lakes region. Walter | Haverfield played a key role in conceiving and founding Great Lakes Law in 1990. Lexwork International was founded in 1973.
Our member firms all practice independently and are not bound to refer work to each other. They do, however, all cooperate as members of Lexwork International with a view to obtaining the benefits that come from membership, for them and their clients.
---
April 2007
Local Locale, Global Growth | Michael McMenamin
Michael McMenamin discusses Walter | Haverfield's efforts to meet the needs of its clients wherever they are doing business throughout the world in the article entitled "Local Locale, Global Growth," published in the April 16-22, 2007 issue of Crain's Cleveland Business.
---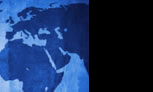 At a time when legal services are becoming more expensive and less personal, the members of Lexwork International remain committed to providing their clients with high quality, partner led service at reasonable prices.